Here's a guide to show how you can enable or disable the Windows XP firewall. This will come in handy if you need to troubleshoot your network or if there are applications that needs to have the firewall disabled.
To access your Windows XP firewall GUI:
1. Click on Start and click on Control Panel: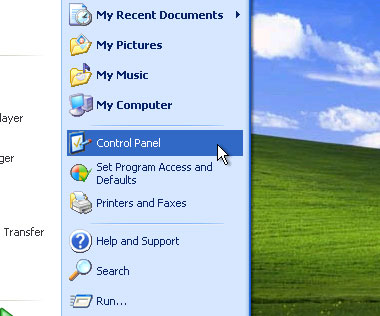 2. Look for an icon named Network Connections and open that application.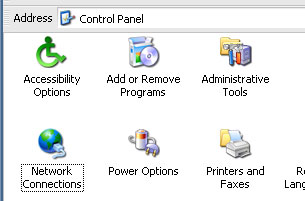 3. When you have the Network Connections window open you should see a couple of connection icons. Depending on which connection you are using, right click on that icon and choose Properties. In most cases its usually Local Area Connection. Others use Wireless Network Connection specially for laptops.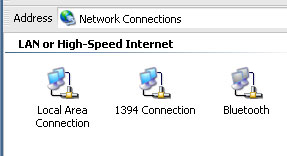 4. Once you've opened the Properties window, click on the Advanced tab and then click on the Settings button.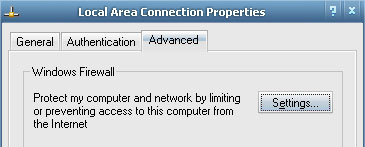 5. You should see the Windows Firewall window. From here you can enable/disable your Windows firewall. To enable firewall click on the On radio button and press OK. To disable firewall click on the off  radio button and press OK.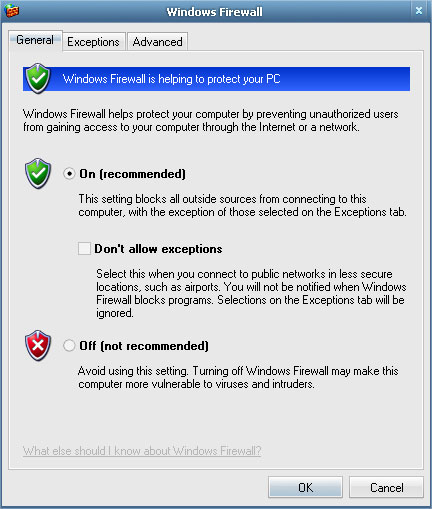 Its always a good idea to have your firewall on as it adds a level of protection to your system. However, there may be some cases where you need to disable it. I for one had to disable mine when we played a popular network game (StarCraft) over local area network. ^_^